Mary Sweeney |


(Manahawkin Newspapers)



MARY "TOOTS" SWEENEY


AGE: 81 HARVEY CEDARS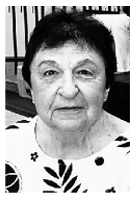 Mary (Moneta) Sweeney died Saturday, Oct. 23, 2010 at home in Harvey Cedars, NJ. Known to everyone as "Toots", she battled for fifteen months and did her best to out run cancer. She was born Mary Magdalene Moneta on November 15, 1928 in Coaldale, PA. Toots left the Poconos and moved to Bucks County where she raised her three daughters and worked in the Real Estate/Mortgage business before moving to LBI where she had spent so many summers with her late husband Bill and her girls.

She is survived by her three daughters, Kate Sweeney in California, Pam Sperling in Philadelphia and Judy deBlois in Mullica Hill, NJ, and her beloved four grandchildren, Ben and Thea deBlois, Samantha Sperling, and Will Sweeney. Toots favorite place was in the kitchen, where over abundant cooking fed many beyond her family. She will be missed by many people.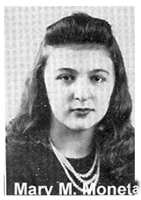 On Sunday, November 14th at 1 PM, the day before what would have been her 82nd birthday, there will be a celebration of her life. Please join us at the High Point Fire Co. on 80th St. in Harvey Cedars. The family asks that flowers not be sent. If you would like to remember Toots, please plant a tree, she would have liked that. Americanforests.org is a good site.


Published in Manahawkin Newspapers on November 3, 2010
Alumnus of CHS Class of 1945