William T. Evans



William Thomas Evans, 66, of Fenwick Drive, Carney's Point, N.J., died Tuesday, Nov. 9, in his home. He was the husband of the late Nancy (Taras) Evans, who died in 1974.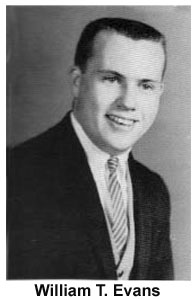 Prior to retiring, he was the Director of Radiology and Nuclear Medicine at Haverford MRI. Previously, he was Head of Radiology at Salem County Memorial Hospital in New Jersey.

Born in Pottsville, he was a son of the late Daniel T. and Grace Marie (DeLay) Evans.

He was a Navy veteran of the Vietnam War era.

Evans was a member of Corpus Christi Catholic Church, Carney's Point.

A 1961 graduate of the former Coaldale High School, he also graduated from the Pottsville Hospital School of Radiologic Technology. He also attended Bloomsburg, Penn State and Widener universities.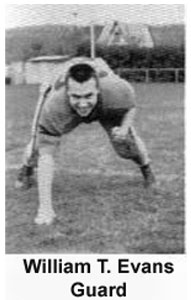 He was also a member of the Coaldale American Legion and the Association of Radiologic Technologists.

Surviving are a son, William Daniel, and a daughter, Denise Akhondi, both of Carney's Point; a brother, Daniel T., and his wife, Marcia, of Lake Hauto; and several nieces and nephews.

Service: Mass of Christian Burial 10 a.m., Saturday, Nov. 13, St. Jerome Catholic Church, Tamaqua, with the Rev. James Bechtel officiating. Interment, Sky-View Memorial Park, Hometown. Call 6-8 p.m. Friday and 9-9:30 a.m., Saturday, August M. Gulla Funeral Home, 130 E. Ridge St., Coaldale. Sign online registry at www.zrgfuneralhomes.com.