Alice M. Price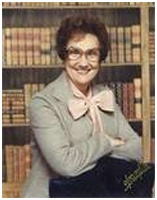 Mrs. Alice M. (Stanley) Price, 83, of Crescent Drive, Lake Hauto, Nesquehoning, formerly of Coaldale, died Monday, July 12, in the St. Luke's Miners Memorial Hospital, Coaldale, upon arrival.

She was the wife of Philip J. Price. They were married for 57 years.

Alice graduated from Coaldale High School class of 1944. She received her B.S. degree in Education from Kutztown State Teacher's College in 1948, and obtained a specialization in reading certificate, from Keane College in New Jersey.A teacher for 33 years, she began her career in 1948 in the Pottsville School District, and later worked from 1950-61 in the Rahn Township Schools of the Tamaqua Area School District. From 1961-82, she taught in the Marlboro Township Middle School, Marlboro, N.J.

She was a daughter of the late Charles and Esther (Scott) Stanley.

The deceased served on the Child Replacement Review Board in Monmouth County, N.J., from 1982-88.

She was a member of the First Congregational United Church of Christ, Coaldale, the Panther Valley Women's Clubs and the New Jersey Education Association, and was a 50-year member of the Order of Eastern Star and the Coaldale Womens Club.

Surviving in addition to her husband are a sister Jean, wife of Howard Southard of Macungie; and many nieces, nephews and cousins.

Service: Funeral service 11 a.m. Thursday, July 15, E. Franklin Griffiths Funeral Home, 655 E. Broad St., Tamaqua, with the Rev. Dr. Wayne E. Benack officiating. Interment, Odd Fellows Cemetery, Tamaqua. Call 6-8 p.m. Wednesday. Contributions in her name may be made to the First Congregational U.C.C., c/o Lois Richards, 46 E. Phillips St., Coaldale, Pa. 18218. Online registry and condolences may be signed at www.griffithsfuneralhomes.com.


Published in Times News on July 13, 2010