ANSWER TO QUESTION 70:
70. This group of Minstrel end-men were the first not to wear black faces in the history of the CHS minstrel.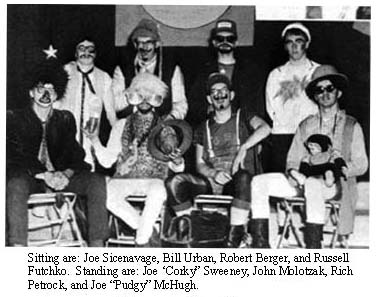 70. This is a picture of the end-men of the last Minstrel ever performed at CHS in 1964.
ANSWER TO QUESTION 69:
69. Coaldale Boys' Haven.

69. Nearly every boy and man in this 1934 photo served our country seven to eleven years later as a member of our armed forces in World War II. In the first row are the 8- to 10-year-old champions of the softball league sponsored by a Coaldale playground, which was located at the corner of Fifth and Phillips Streets. In the back row are the 10- to 12-year-old champs. Their names, the majority of which also may be found on the Coaldale World War II Memorial, are: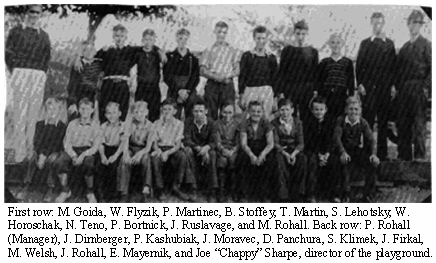 The question is: Name the playground where these boys played softball games in 1934.

a. Coaldale Boys' Haven

b. Coaldale Picnic Grounds

c. Coaldale Green Field

d. The "Old Lot"
ANSWER TO QUESTION 68:
68. Captain Norman L. Nesterak, United States Army, CHS Class of 1963, U.S. Military Academy Class of 1967. Coaldale's American Legion Post 170 is named the Gewehr-Shubeck-Martin-Nesterak post.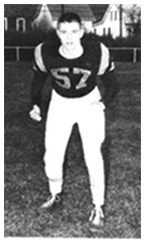 68. Name this Coaldale High School football player.



Hint 1: American Legion Post 170.


Hint 2: He graduated first in his class at CHS and at the top of his class at the U.S. Military Academy at West Point, NY. At CHS he was as a tough, quick, extremely intelligent, 155-pound Guard with a coal miner's work ethic, and his precision blocking contributed greatly to the Tigers' 11-0 record in the 1962 football season.

ANSWERS TO QUESTION 67:
67. A. Billy Hoben; B. Dick Hoben; C. John Scutta; D. John Stanalis

67. Name these four Coaldale veterans of World War II. Hint: Their initials, left to right, are...... W.P.H., R.H., J.J.S., and J.S..

Also, their names are among those on the Coaldale World War II Memorial. Click here and scroll down to view all the names of the WWII vets on the memorial:
Coaldale Veterans of WWII
ANSWER TO QUESTION 66:
66. c. Bill "Honeyboy" Evans. See: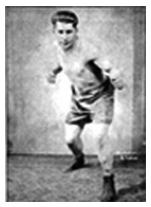 66. Name this Coaldale fighter.
a. Bob "Bogie" Griffith

b. "Battling Joe" Sheppe (real name: Joe Polansky)

c. Bill "Honeyboy" Evans

d. Joe "Suck" DeMatto

ANSWER TO QUESTION 65:
65. Theresa Kachurak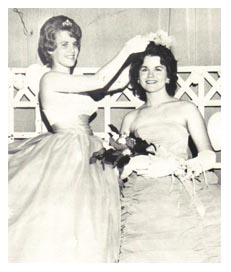 65. CHS 1961 Junior Prom Queen Margaret Ann Evans is shown crowning the CHS 1962 Junior Prom Queen. Name her.
ANSWER TO QUESTION 64:
64. e. Panther Valley Recreation Center ("the pool")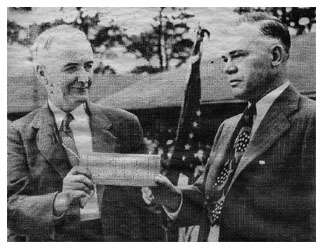 64. This is a photo of Evan Evans (right), President of the Lehigh Coal and Navigation Company, handing to Coaldale's Casey Gildea the lease to a particular facility. Name the facility. Hint #1: 1947. Hint #2: Look at the background in the photo.



a. The Coaldale Hospital


b. The Coaldale Diner


c. The Coaldale High School


d. The Coaldale Victory Band Hall


e. The Panther Valley Recreation Center

ANSWER TO QUESTION 63:
63. "Pistol Pete" Sachon.

63. This is the 1935 CHS basketball team. Which member of this team was inducted in 1994 into the Catholic University Hall of Fame for his football prowess?


Hint: He graduated in 1937 from CHS where he excelled in football, baseball, basketball and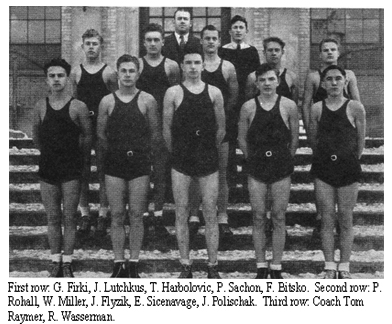 track. He attended Catholic University in Washington, DC, where as a quarterback and kicker he was a triple threat. Against the University of Miami in his senior season, he completed 11 of 13 passes for 265 yards and two touchdowns, punted nine times for an average of 44 yards, and kicked two field goals and extra points in his team's 20-18 win. In 1940, he was named to the Little All-American team, and he signed a contract that year with the Philadelphia Eagles. He also played professional football with the Norfolk Shamrocks. During World War II in the Pacific Theater, he served as a naval aviator with Dive Bombing Squadron 8, aboard the USS Intrepid. Later, while assigned to the USS Bunker Hill, he flew 36 attack missions in the battles of Palalu, Mindanao, Phillipines, Iwo Jima, Okinawa, Formosa, and Guam. He earned the Distinguished Flying Cross and six Air Medals. He earned a Masters Degree from William and Mary College, and he coached high school football for 16 years in Virginia, leading teams from Wilson, Norview, and Princess Anne High Schools to state championships. He was inducted into the Carbon County Area Chapter of the Pennsylvania Sports Hall of Fame in 1992 and into the Catholic University Hall of Fame in 1994.
ANSWER TO QUESTION 62:
62. Beverly Ardos, Rose Marie Jones, Dorothy Sicenavage, Mary Horoschak.

62. Name these CHS May Queens. Hints: A = 1961, initials B.A.; B = 1962, initials R.M.J; C = 1963, initials D.S.; and D = 1964, initials M.H.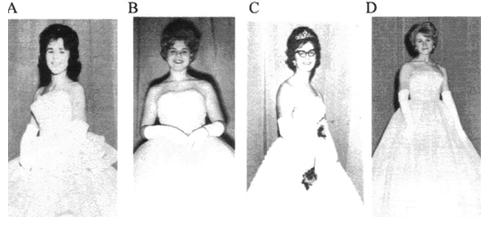 ANSWER TO QUESTION 61:
61. Wilbur Berger and Steve Martinec

61. This is the cover of the game program for the October 12, 1950, football game between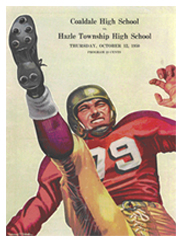 Coaldale and Hazle Township. Coaldale won that game 13 to 0 and compiled a 9-1-1 record that season, tying Tamaqua 13-13 and losing only to Nesquehoning by the score of 6 to 0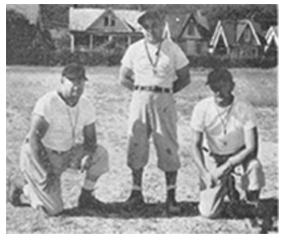 . Contained within the game program is a photo of Coaldale's three coaches for that 1950 season. The person standing is Head Coach Andy Kalen. Identify the two assistant coaches. Hint: Neither of them is Tom Raymer, and we have no idea why his name or photo do not appear in the game program.
ANSWER TO QUESTION 60. Joe Lopez received an offer to play baseball with the Brooklyn Dodgers. See:
Carbon Carbon County Sports Hall of Fame 2002 : Joe Lopez, Geno Poli, and Charlie Hontz are members of the Carbon County Chapter of the Pennsylvania Sports Hall of Fame. Nick Berezniak played semi-pro football with the Summit Hill Tigers. Geno Poli's roommate at New York University (NYU) was welterweight boxer Chico Vejar, who according to Chico himself spent many enjoyable days, as all of us did, in the town of Coaldale.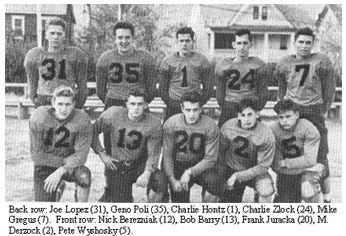 60. Which one of these members of the 1947 CHS backfield later received an offer to play baseball with the Brooklyn Dodgers? Which three have been inducted into the Carbon County Chapter of the Pennsylvania Sports Hall of Fame? Which one played semi-pro football for the Summit Hill Tigers against other semi-pro teams such as the Nesquehoning Hurricanes? Which one was a college roommate of professional welterweight boxer Chico Vejar?
ANSWER TO QUESTION 59:
59. Jimmy "Brother" Horrigan.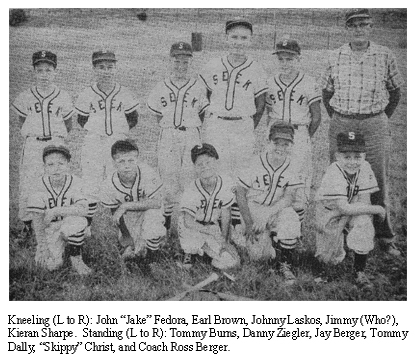 59. This is the 1960 Coaldale Little League team named "Seek." Identify in the front row the fourth player from the left (i.e., the only player not wearing an official Seek baseball cap). Hint: His first name is Jimmy and his uncle was Coaldale's Jimmy "Punk" McHugh.


ANSWERS TO QUESTIONS 56, 57, and 58:
56. Evan "Evie" Zlock. See:
Carbon County Sports Hall of fame 2002
57. A: 1933, B: 1913, C: 1958, D: 1955.
58. Phil Jeffries, Sr. See: "Our Heritage" on his web site
56. This is a photo of the 1942 CHS basketball team. Which member of this team played four years of college basketball at Susquehanna University between 1946 and 1949?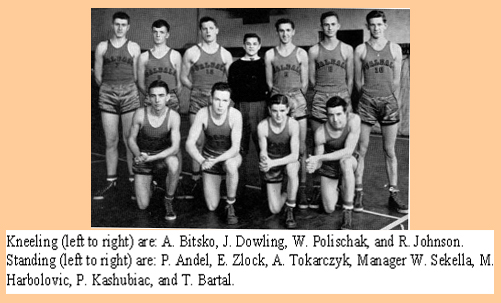 Hint: He played just one year of basketball and football at CHS. Upon graduating in 1942, he matriculated at Susquehanna for a few months before enlisting in the U.S. Navy and serving for four years aboard an aircraft carrier in the Pacific Theater during World War II. Following the war, he returned to Susquehanna where, besides playing basketball, he played four years of football and spent one year on the tennis team. In football, he was the starting quarterback and middle linebacker for legendary Coach Amos Alonzo Stagg, Jr. Ranking in the top ten quarterbacks in the nation in passing, he also received the Jack Dempsey Trophy as the outstanding student athlete. In basketball, he achieved all-state honors in both his junior and senior college seasons, and was the leading scorer among all Pennsylvania college team players, averaging 21 and 27 points per game in those two years. Against Wesley College in 1949, he scored 60 points, a Susquehanna record which still stands today.
57. See if you can tell from looking at the uniforms which years each of these four basketball teams played for CHS. The four years are: 1913, 1933, 1955, and 1958.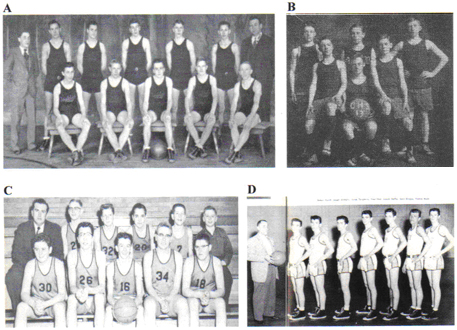 58. Name this 1936 CHS graduate who once owned a funeral parlor in Coaldale.


a. John Puschak

b. Augie Gulla

c. Phil Jeffries

d. David Griffith

ANSWERS TO QUESTIONS 53, 54, and 55:
53. You'll have to be the judge of which is best. The set-shooters are: A=Joe "Babe" Popik, B=Joe Terry, C=Metro Ketz, D=Bill Scutta, E=Bill "Cubsy" Zweisdak, F=Jack Julo, G=Bill Edwards, H=Tom Durich.
54. b. Seton Hall University.
55. Frank DeFebo.

53. In celebration of March Madness, we are paying tribute to the "Set Shot" in this question.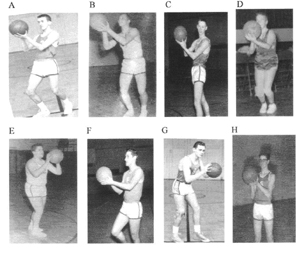 The "Set Shot," while now all but extinct in basketball, was common in basketball's early years and when the Coaldale Tigers and Marian Colts played on the hardwoods of the Panther Valley. According to Wikipedia, "A set shot is a shot taken at the basket while a player has both feet on the floor in a set position." The criteria for a perfect set shot supposedly include "having a good athletic stance, the feet shoulder-width apart and facing forward, the knees bent, the head up, the body and face square to the basket, and the pointer and middle fingers in position to control the shot." With these criteria in mind, please observe the heads, faces, elbows, fingers, knees, toes and overall stance of these eight Coaldale hoopsters and choose which one gave the best demonstration of a "Set Shot."
54. As near as we can determine, throughout the history of CHS basketball, just three Tiger hoopsters—one of whom was Robert "Whitey" Plocinik—went on to play major college basketball.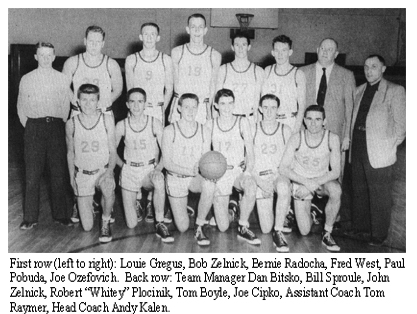 Whitey is shown in the center of this photo standing inches above his 1954 CHS teammates. At which university did Whitey play basketball?

a. Villanova


b. Seton Hall


c. Georgetown


d. Syracuse


e. Boston College

55. This 1964 basketball team was the last JV team in the history of CHS. Name the coach.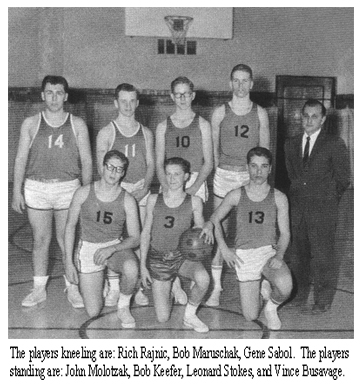 ANSWERS TO QUESTIONS 50, 51, and 52:
50. Hibernia is "the Latin and poetic name for the island of Ireland," therefore a Hibernian is a native of Ireland.
51. e. We have no idea why.
52. b. Vince Gildea.

50. The members of Coaldale's Ancient Order of Hibernians are shown in this 1917 photo ready to lead Coaldale's St. Patrick's Day Parade. The question is: What's a Hibernian?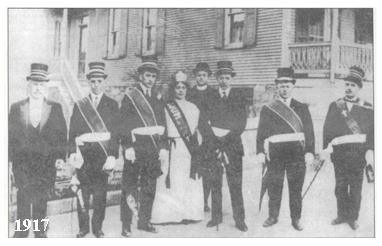 Left to right: John Mundy, Edward O'Donnell, Foag Gallagher, Mary Fisher, Rev. Father Robert Hayes, Frank Duffy, Johnny Rodgers, and Harry Blaney.

51. This is a photo of Coaldale Big Green coach James "Casey" Gildea (right) and his star halfback Blue Bonner. The question is: Why was the Coaldale Big Green named the Coaldale Big Green?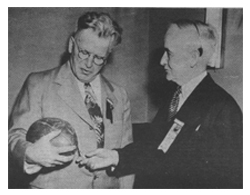 a. The team was founded on St. Patrick's Day and the majority of the original players were Irish, so Casey named the team after the traditional Irish color "green."
b. The team ordered orange jerseys, but when the jerseys arrived, they were green, so Casey decided to call the team The Big Green.


c. The team practiced on The Greenie, the field at the East end of Coaldale, so Casey named the team after that field.


d. Casey wanted to name the team The Big Blue, but Blue Bonner objected saying, "Hey, wait a minute, I'm Big Blue," and so Casey compromised with Blue and named the team The Big Green.


e. We have absolutely no idea why they were named The Big Green, although we do know that most people called them The Big Greens with an "s," much to Casey's chagrin

52. Name this Coaldale Irishman.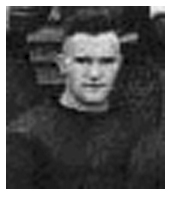 a. Len Lithgow

b. Vince Gildea

c. "Wedger" Bonner

d. James "Bubby" Melley

Hints: He was described in the Philadelphia Evening Bulletin of November 24, 1919, as "a clever quarterback and drop kicker." Robert W. "Tiny" Maxwell (the person after whom the prestigious Maxwell (football) Award is named) described him in 1919 in The Philadelphia Evening Public Ledger as "a high-class player who uses excellent judgment in selecting his plays. He is also a good drop kicker and is very dangerous inside the 25-yard line." In a 1923 game against the Pottsville Maroons, he drop kicked a field goal to help the Big Green to a last-minute 10-7 victory. He was the first head football coach for Coaldale's St. Mary's High School, which lost just one game over the 1924/1925 football seasons. He was also the first coach, in the 1940s, for Panther Valley Catholic High.

ANSWERS TO QUESTIONS 47, 48, and 49:
47. Jack McGeehan. See:
Humor of Jack McGeehan
48. Moe Burns.
49. Joe "Chappy" Sharpe. See:
Carbon County Hall of Fame 1997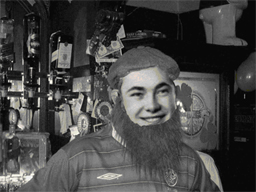 Hint: Once described by Lehighton Times-News Editor Bob Urban as "arguably the funniest man in the world," this humorous, outgoing and personable gentleman was the Quarterback and Co-Captain of the 1943 Coaldale Tigers football squad. He served Coaldale as a town councilman and also once headed the sewer authority. His family's bar on High Street was once one of the most popular watering holes in town. He was widely known for his singing ability and, in particular, for his stirring rendition of the song "Won't you come home Bill Bailey?"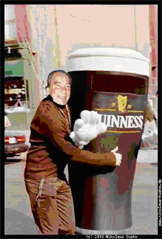 Hint 1: In the 1960 CHS football season, this smart and tough leader played Center and anchored the Tigers' offensive and defensive lines that also included other senior stalwarts Gerry Donovan, Bill Evans, Bob Heisler, Tommy Sopko, and Bill Zweisdak. His Coaldale teammates to this day still talk about his inspirational pep talks on and off the field, and he is fondly remembered for the intensity and tenacity he displayed in motivating the Tigers to score on an 87-yard drive and beat Kulpmont 12-6 with under two minutes left in that 1960 game. Hint 2: The Halupki House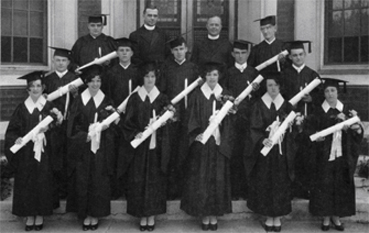 First row: Mae Cavanaugh, Mary McHugh, Grace McHugh, Marcella Furey, Mary Melley, Celia Moore. Second row: Bern McLaughlin, Don Griffith, Jack Duffy, Joseph Sharpe, Len McLaughlin. Third row: George Sharpe, Father Vodges, Father James McAndrews, Jim Gallagher.

ANSWERS TO QUESTIONS 44, 45, and 46:
44. b and e. Gid played three seasons with the Pittsburgh Pirates (who later became the Steelers), then was traded to the Cleveland Rams but never played a game with them because the New York Giants bought out his contract shortly after the trade. He played 2 years and won a championship with the Giants.
45. a and probably c and maybe d, too. The young women are: Michelle Kondertavage, Margie McIntyre, Pat Arrone, Ayn Lynn Berger, Connie Fritz, Barbara Williams, Pat Davies, Kathy Lotwick, MaryAnne Boretsky, Margaret Ann Evans, Brenda Hoffman, Lillian Mongi, Diane Boretsky, MaryAnn Taras, Edna Davies, Annie Burns.
46. John "Barney" Baranovich.

44. Coaldale's gridiron great John T. "Gid" Gildea played just one season—1926—with the Coaldale Tigers, went on to star at St. Bonaventure's College at Olean, NY, and played in the National Football League for 5 seasons. He was inducted into the St. Bonaventure Hall of Fame in 1972. With which NFL team(s) did he play?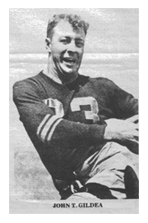 a. Pittsburgh Steelers

b. Pittsburgh Pirates

c. Cleveland Rams

d. Cleveland Browns

e. New York Giants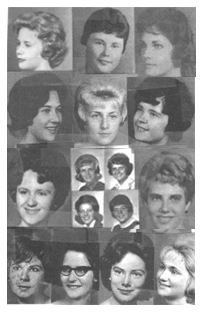 45. What do the Coaldale girls in the photo collage have in common?


a. They all were cheerleaders during the years that Geno Poli was head football coach at CHS.


b. They all were classmates.


c. They all at one time or another stood outside Buck's on Phillips Street.


d. They all know the words to the song "The Coaldale Shuffle."

46. John "Teeler" Jabbo, one of Coaldale High School's super athletes, is pictured on your right finishing his record-shattering run of the 100-yard dash race during the district track meet in Pottsville in 1941. Teeler streaked through the tape in 10.1 seconds and his record stood for more than 25 years. According to reports in The Valley Gazette, Teeler set the record the hard way, actually galloping 105 yards as the result of a five-yard penalty for jumping the gun at the starting line. Teeler said at the time: "If I ran a 100 like the rest of them, my time would have been about 9.6 seconds." One of Teeler's Coaldale teammates, third from the right in the photo, finished second in this race. Name him. Hint: His initials are J.B. and his nickname was "Barney."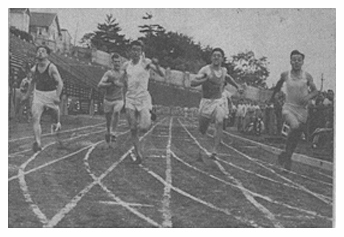 ANSWERS TO QUESTIONS 41, 42, and 43:
41. False. These photos are of the slogans painted on the windows at Took One's (Andrukitis') bar, which used to be located in Tamaqua.
42. Tony Wargo.
43. 1950.

41. True or False? These photos, taken in 1969, are of the slogans painted on the windows at Uzup's Bar, which used to be located on High Street in Coaldale.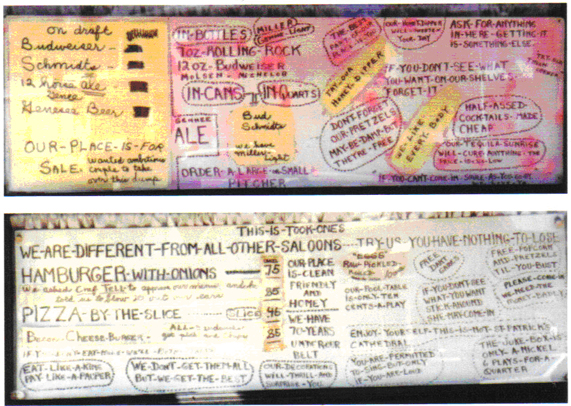 (Note: In case you can't read all of the slogans that are painted on the windows, here are a few examples:
(a) Don't forget--our pretzels may be damp but they're free.
(b) We don't get them all--but we get the best.
(c) Enjoy yourself--this is not St. Patrick's Cathedral.
(d) If you don't see what you want, stick around she may come in.
(e) Free popcorn and pretzels 'til you bust.
(f) You are permitted to sing, but only if you are loud.
(g) If you don't eat here, we'll both starve.
(h) We asked Chef Tell to approve our menu and he told us to blow it out our ears.)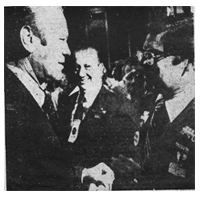 42. In this photo which ran in the Philadelphia Inquirer on August 19, 1976, the late President Gerald R. Ford is shown shaking hands with Pennsylvania State Senator Robert Rovner of Philadelphia at the Republican National Convention. Smiling in the background is a Coaldale man. Name him. (Hint: He owned the Kitty Clothes factory in Coaldale, he was a great fan and avid supporter of Coaldale students, sports and athletes, and he was the next door neighbor of Coaldale coach Tom Raymer).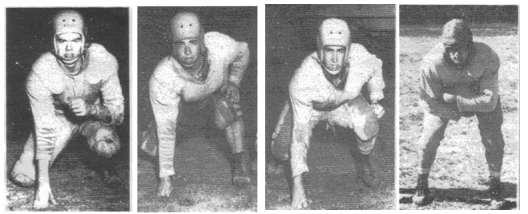 43. These four Coaldale High gridders are, from left to right , Evan Richards, Frank Skrabak, Peter Ginda and co-captain Eddie Shubeck . During their senior season, their team finished with a 9-1-1 record. What year was that? Hint: The initials of the starting senior quarterback that season are G.W..
ANSWERS TO QUESTION 40:

40. A-16: Peggy and Joe Lankalis; B-4: Joyce and Jack Shubeck; C-6: Joy Ann and George Welsh; D-13: Beverly and Stan Laskos; E-15: Paulette and Dan Zak; F-7: Valerie and George Svok; G-5: Andrea and Tom Surotchak; H-2: Mary and Dan Moyer; I-9: Renee and Darryl Sharpe; J-1: Annie and Moe Burns; K-8: Creddy and Bill Jones; L-11: Sandi and Bill Edwards; M-3: Michelle and John Kondertavage; N-10: Elizabeth and Arthur Brobst; O-14: MaryAnne and Fred West; P-12: MargaretAnn and Evan Evans.

40. Match these Coaldale sisters (A through P) with their Coaldale brothers (1 through 16):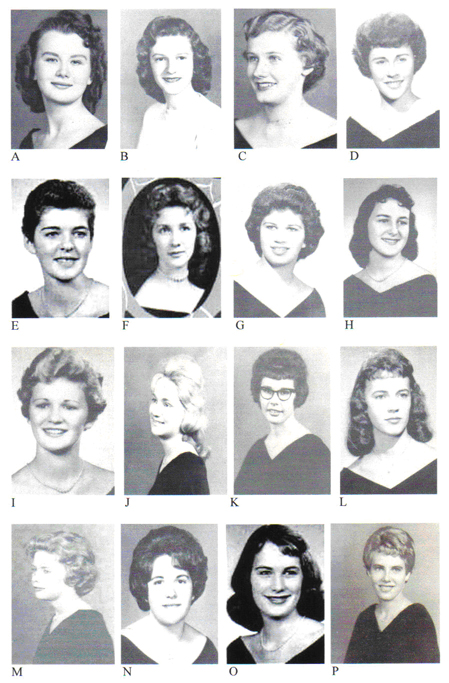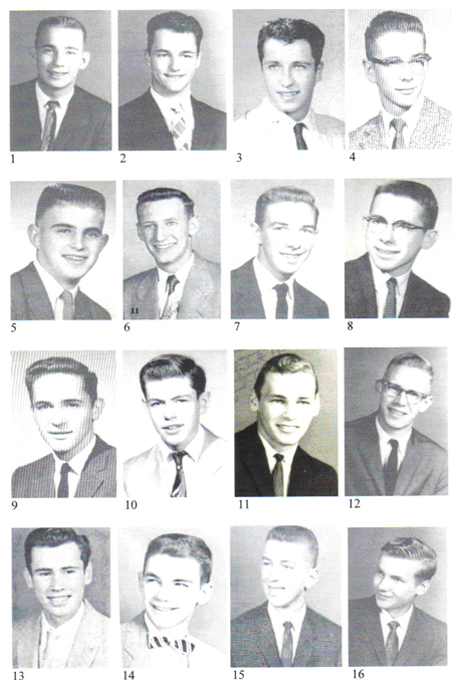 ANSWERS TO QUESTIONS 37, 38, and 39:
37. The first majorette on the left, Natalie Demianenko, is the sister of the second majorette from the right, Olga Demianenko.
38. c. Mr. Vincent Wrublesky, Assistant Janitor
39. g. All of the above. This was the 1959, and last, baseball team at CHS. First row (L to R): Jim Mock, Ed Kassak, Bob Heisler, Paul Dirnberger, Darryl Sharpe, Bill Jones. Second row (L to R): Bob Cipko, Joe Popik, Rich Miller (the pitcher who struck out 2 batters per inning in Little League), Metro Ketz, Jack Piech, Bill Hedish. Back row: Jack Shubeck, George Svok, Evan Evans, Coach George Greiner, Joe Wargo, Bill Zweisdak, Michael Danchak.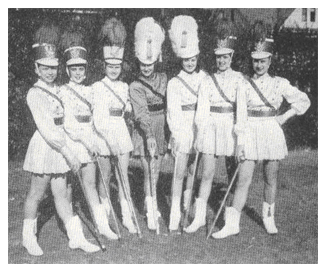 37. In this photo of the 1948-49 CHS majorettes, the first majorette on the left is the sister of the second majorette from the right. Name the sisters. Hint: N.D. & O.D. The other majorettes (left to right) are: L. Harvey, M. Hoffman, R. Roberti, A. Chromiak, and A. Sicenavage.
38. This gentleman was an employee of Coaldale High School in the 1930s. What was his name, and what was his job at CHS?

a. Mr. Vito "Veets" Lakitsky, Student Teacher
b. Mr. A.C. Moser, Principal
c. Mr. Vincent Wrublesky, Assistant Janitor
d. Mr. O.S. Keebler, English Teacher
e. Mr. John Holmes, Custodian

39. What was unique about this particular CHS baseball team?


a. This was the last baseball team in the history of CHS.
b. The team had no CHS uniforms so they had to wear old Coaldale church league uniforms (from the Angels, Crusaders, and Deacons teams) to play their games.
c. 30 percent of the members of the team were Freshmen.
d. When one of the players was a Little League pitcher, he amazingly struck out an average of two batters per inning over the course of a season.
e. Several of the players had neat baseball nicknames such as: Apache, Babe, Cantaloupe, Cubsy, Dinka, Fireball, Punjab, Puppo, Skippy, Spongy, and Worm.
f. 3 players were named Bill, 2 players were named Bob, 2 players were named Jack, 2 players were named Joe, and 1 player and the coach were named George.
g. All of the above.

The archives have prior questions and answers. Click Here