Melodies of Christmas ring out in Coaldale
(ANDREW LEIBENGUTH/SPECIAL TO THE TIMES NEWS)
Friday, December 18, 2009

T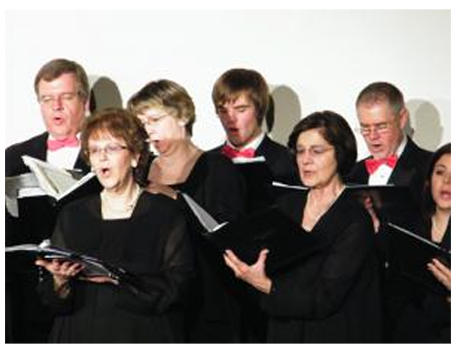 he melodies of Christmas music and angelic voices graced the main theatre of Coaldale's Angela Triplex Theatre as members of The Bach and Handel Chorale performed a special Christmas Concert.

The theatre-filled event was sponsored by the Coaldale Revitalization Committee.

The Bach and Handel Chorale has performed for audiences since its founding in 1984 and is well known in the Carbon County area for its holiday performances.

Randall Douglas Perry, founder, was the conductor and music director of the Bach and Handel Chorale. In addition to the concert,

Tom Storm, an award-winning photographer, exhibited his photography. Storm recently took second place in a national photo contest, the Microsoft/Lenovo "Win Your Dream Assignment" highlighting his series, "The World in a Bubble."

Source: http://www.tnonline.com/2009/dec/18/melodies-christmas-ring-out-coaldale